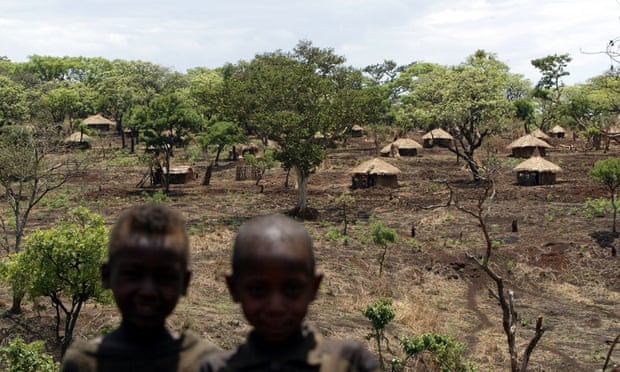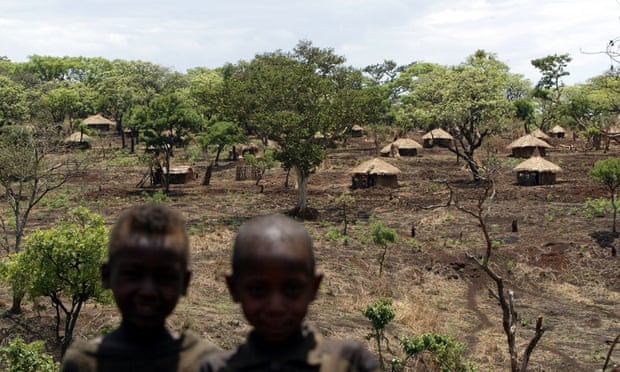 Ethiopian farmer drops case alleging UK aid money paid for evictions | Sam Jones | Global development | The Guardian
:
Ethiopia's commune development programme (CDP), which aims to move 1.5 million rural families from their land to new "model" villages across the country, has been beset by allegations of forced evictions, rapes, beatings and disappearances.
On 4 March, lawyers for Mr O told the high court in London their client had decided to drop his judicial review of DfID's actions as he had only ever wanted to see an end to the UK's funding of the PBS programme.
"His challenge was to the way in which DfID was assessing human rights issues when deciding whether it should continue to provide UK aid or not," she said.
"We said given DfID had made a decision to continue to provide aid to PBS in 2013 despite the major allegations of human rights abuses, it was clear that there was not a proper system in place or the system in place wasn't being properly followed by DfID."
Curling said Mr O, who now lives in a refugee camp in Kenya, had never sought compensation from the British government.
"He has only ever wanted to make sure the financial support for the programme which has had such a devastating effect on his family – villagisation – was withdrawn," she added.
"His claim was never about compensation; it's always been a challenge about DfID funding and making sure UK aid is not used for a harmful purpose."
In a statement read in court, DfID was more explicit about why the secretary of state, Justine Greening, had made the decision to end Britain's PBS funding in January.
"In light of these concerns about Ethiopia's record on civil and political rights, and the trend of that record, it was decided to review the way in which UK aid was provided to Ethiopia."
As a result, the statement said, DfID had chosen to support programmes involving "a lesser degree of responsibility and authority of the government of Ethiopia than the PBS".
However, DfID was adamant the decision to end its PBS funding had nothing to do with Mr O's legal action, saying: "[It] was not linked to any development relating to the CDP or any allegations of violations of human rights in that context."
The department said it welcomed Mr O's withdrawal of the action, adding the court had found not "fault or flaw" in the processes underpinning its aid decisions.
"It is absolutely right this fruitless legal case, which has dragged on for over two years at the taxpayers' expense, has now ended," said a DfID spokesman.
"The UK government has always been firmly committed to upholding human rights across the world and this decision vindicates the thorough processes we have in place to monitor and plan our spending."
On 4 March the World Bank admitted it had no idea how many people had been turfed off their land or lost their jobs as a result of its projects in developing countries.
The World Bank president, Jim Yong Kim, told reporters: "We must and will do better."
In a statement released on 27 February, the bank said that although its inspection panel had concluded that the seizing of land and use of violence and intimidation were not consequences of PBS, it had determined that the programme "did not fully assess and mitigate the risks arising from the government's implementation of CDP, particularly in the delivery of agricultural services to the Anuaks".
Noting that one of the institution's core principles was to do no harm to the poor, Kim added: "In this case, while the inspection panel found no violations, it did point out areas where we could have done more to help the Anuak people. We draw important lessons from this case to better anticipate ways to protect the poor and be more effective in fighting poverty."